Wedding Cruise
Congratulations! You're getting Married!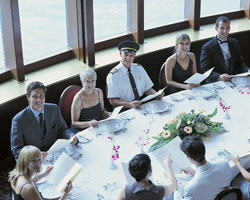 It is your big day, you want everything to go just perfect, and you'll want the professionals.
We helped celebrate 196 special days on our 5 yachts in last year. And with 27 years of service, we are the wedding experts, (we know you're probably pretty tense) and have a little chat with us. You will see that we are right for you!
Our packages are based around a 'one stop shop' theory, what we mean by this is that your basic services are included, like; cruising time, bar service, linens tablecloths, and candles. We can arrange everything from flowers & decorations, to music and menu choices.
Be it formal or casual, Vancouver Champagne Cruises will help you make your day one which your family & friends will remember for years to come.
Let our Chef prepare an outstanding meal for your guests. Choose from our prepared menus, or, if you have room in your budget, customize it completely!
Our fully trained & uniformed Captain and crew will go beyond your expectations to ensure your Wedding is completely spectacular. Please, take a look at our wedding packages .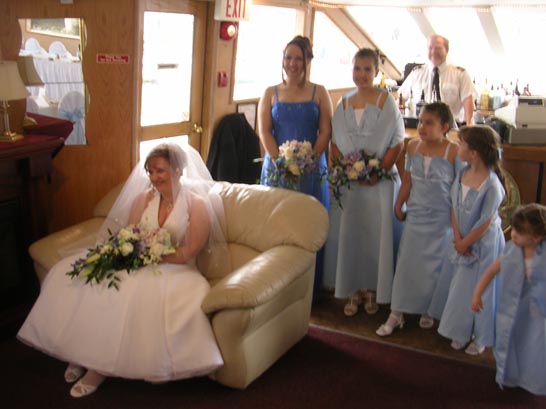 Of course your ceremony is included! Have itdockside, or take a quick journey to Second Beach,or the cozy woods of False Creek. Put us in touchwith your M.C. for the night and we will help organize your wedding preparations down toevery last detail. With 27 years of experience and over 1500 weddings, leave the preparations up to us.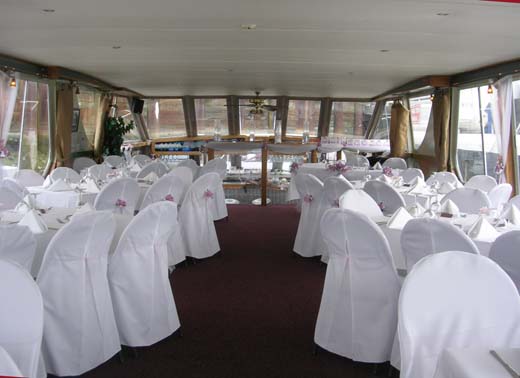 Your 6 hour Package includes 4 hours of Cruising, two hours of dockside time, dinner, Music, Ceremony on Board, Bar service with a full Cocktail and Wine Bar, service staff on the floor, yourCaptain and all his crew.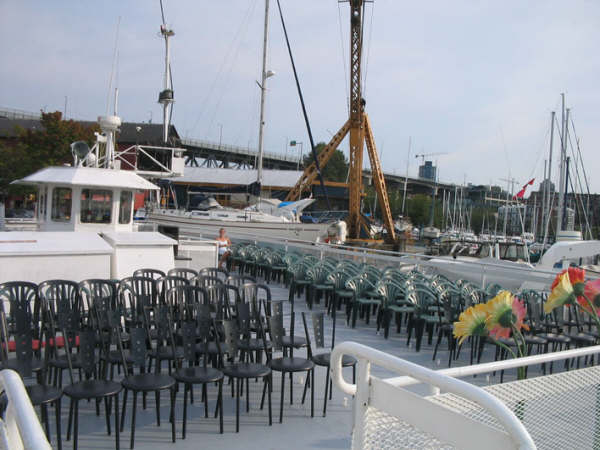 BE SURE TO ASK US ABOUT OUR STAG/STAGGETTE AND REHEARSAL PARTIES.