Public Dinner Cruise

We welcome you and your guests aboard our yacht, for a wonderful experience on the water. When you arrive on Granville Island you need to come to our office at the end next to Bridges to pick up your boarding pass. When you board our yacht you will be welcomed by our Cruise Director who will seat you by one of our panoramic picture windows and you will be ready to embark on a tour you will not soon forget!

Our Chef will be serving up only the freshest B.C. Salmon, prepared to perfection with lemon dill sauce, with a filet of tender breast of chicken, marinated in a garlic teriyaki sauce and barbecued until golden brown. The Buffet is loaded with fresh greens, including a tossed Caesar and our specialty mixed greens salad. To complement this meal, we also include fresh steamed vegetables, our delicious tortellini marinara and French baguette.
As you enjoy your evening watching the sights of Vancouver at dusk, your tour will begin with a view of Granville Island and the beautiful Burrard and Granville Street Bridges. As the yacht cruises along the five beaches towards picturesque Stanley Park, the tour continues crossing the Burrard Inlet, where you will see the majestic Lions Gate Bridge. With the Captain's years of experience and knowledge, the ship will cruise within 25 metres of the shoreline where you get a close up view of million dollar homes, some belonging to celebrities and prosperous business people from around the world. When the yacht continues the tour to Point Atkinson and Whytecliff Park, on a sunny day you may see cliff divers and eagles, harbour seals and the odd killer whale, etc… Now the yacht crosses the English Bay where you have a spectacular panoramic view of the skyline of Vancouver, "this is second to none"! You cruise between large ocean freighters from all over the world… Then you return back towards False Creek where you can view floating homes, the 2010 Olympic Village, Dragon Boats and kayakers, you will enjoy the hussle and bussle of False Creek.
The crew is looking forward to welcome you aboard and making your event a memorable time for you and your guests.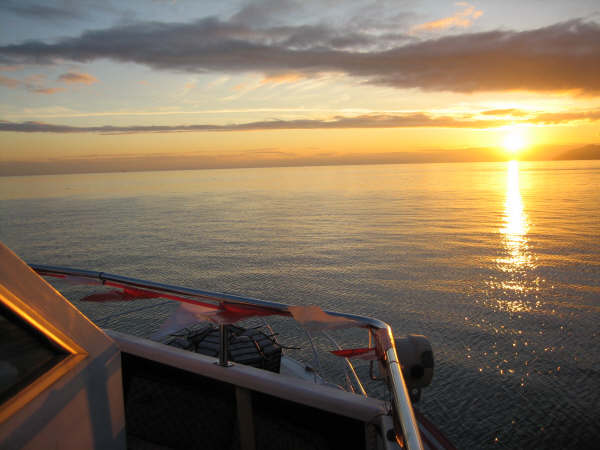 Frequent Departures, check our online schedule .
Click here for our contact information.

We offer convenient parking in the evenings
Largest fleet in Vancouver
Corporate Events
Weddings are our Speciality!